Are you a traditional business model that wish to stagnate or do you dream to climb sky high?
Your dream need not be a mere dream anymore; the digital era has paved you with numerous paths to make your dreams a reality.
This is where Web Development comes into the discussion. Let me ask you 'What is web development?'
Simply, Web development refers to systematic developing and designing of websites that later are hosted via an impersonal network known as the Internet.
Our discussion today will not be upon the vague area called Web development or on Why a website is a requirement for today's businesses, but on 'How websites will improve the customer intimacy of a business'.
Customer intimacy is all about creating a strong, long-lasting, two-way relationship with the customers of one's business and to serve them in a way no other would.
The ultimate purpose of every commercial business is to earn profits, and in today's competitive digital marketplace, you got to give a satisfactory value to your customers.
Following are 07 such ways that are useful for the still-traditional businesses prevailing in the local aspect to understand how such value delivery is done by maintaining a website to improve customer intimacy.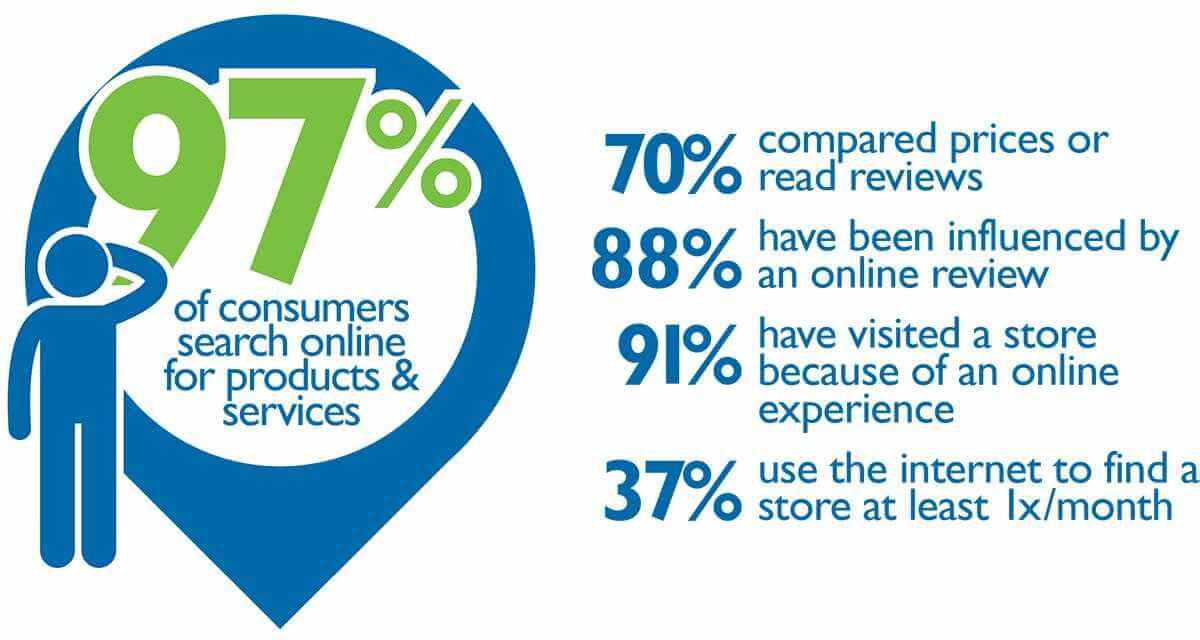 Personalization – the key to satisfaction
Does every customer prefer the same offering? It is obvious the answer is a 'NO'. Then is it effective to serve all your customers the same way? This is why the customization concept is needed when satisfying the different needs and desires of people. Maintaining a website allows a business to identify and anticipate these vague and heterogeneous needs of their customers, as this platform allows customers to choose between the many varieties of products and services available at the business. Moreover, it is common that today's businesses are more digitally standardized that they are very flexible to comply with most of the requirements of their customers. Practically, when taking a shoe business into consideration, through a website maintained by them, the customers are able to check for the availability of the sizes, colors, designs and more unique that some websites do allow their customers to even tailor their own pair of shoe. This is why personalization can be known as the key to customer satisfaction, which would then boost the customer intimacy by giving more decision power to their hands.
Data Integration
A website is as told before a well designed digital platform that enables data to be displayed, stored and analyzed accordingly. This database allows tracking the purchasing preferences of the customers, their purchasing frequency, tastes, behavioral patterns, and brand preferences. Through this, the businesses are allowed to get insights on their customers and then serve them accordingly at their next purchase. Some companies go beyond that and they try to predict other ways of delighting their customers using these insights received via the website. These strategies would then simply make the customer happy and brings possibilities of the customers returning for purchases.
Service at the finger-tip
A customer-centric website brings many advantages to the customers, which then would bring advantages to the business too. Transacting via a website brings convenience to customers as they no longer need to travel to physical stores to fulfill their requirements. The digital platform has bought everything to the fingertip of the customers. It costs less in their finances, energy as well as in psychic. They also can make inquiries real-time regarding their requirements, and it takes seconds to fulfill what they ask via a website. Not only the purchasing but even the payment methods have smoothed over, with the development of the web locally as well as globally.
Access to Information
Information is known to be the vital weapon of the 21st century. In the current business world, the customers are powerful unlike in the traditional scenario, and the businesses are responsible for the provision of information they need. This activity is eased through maintaining an up to date website. The customers must be able to make themselves aware of the business, their offerings, pricing and various other factors that determine the purchasing decision. If so, the website is maintained accordingly, the consumers tend to prefer the business and possibly retain with them. This will then boost customer intimacy.
Enhances Credibility
Would you tend to make your purchasing at a place that does not feel safe to, it is obviously going to be a big NO! A well-maintained website brings you this great advantage of making the business more credible and existent. This is when a customer feels safe to engage with the business and even go beyond it and act as referrals to the business by recommending the business to the other potentials, creating a stronger customer- marketer relationship.
Shared Understanding
Customer relationship cannot be built merely by talking to your customers or by offering a product or service, but the business must provide a platform which enables your customers to interact with the business in a two-way manner. This interaction is required in order to share the customer perceptions that are needed in business decision making. The customer is the key constituent of any business, therefore getting to know what they really desire is a responsibility of the marketer, and a website can be recommended as such digital touch-point that eases in understanding customer perceptions.
Doing the Right thing matters
As mentioned earlier, a business operates with a purpose, mostly to maximize their profits. In order to achieve this ultimate goal, it is required that a business operates in the right way, that is to operate in an effective manner. Maintaining a website is not only cost-effective but also helps to manage all your business resources systematically, which also includes the customer resource. Which thereby, increase the convenience to customers and bring about revenue to the business with an inconsiderate effort.
Do you still wish to operate as a non-existing business or start to exist with your real values? Build your own website to build customer intimacy and start doing the right thing thereon.